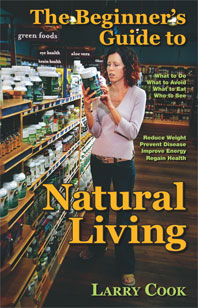 Buy for less at Amazon.com
240 Page Softcover Book
---
---
---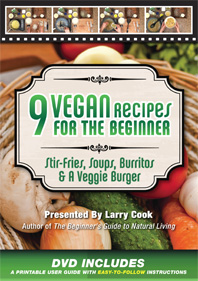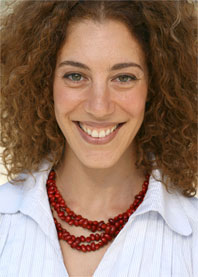 Dr. Angela Agrios, ND
My very talented Naturopathic Doctor
She treats a wide variety of conditions
Office & phone appointments available
Los Angeles, CA (Pacific Palisades)
Shop at a Health Food Store
Abridged Version

Health Food Store Shopping
Health food stores, better known as natural food stores, consciously stock products that are better for you and the environment, and refuse to carry products considered by natural living standards to be unhealthy. For example, conventional grocery stores sell products packaged with artificial preservatives, food dyes and flavorings, while health food stores do not. Health food stores stock a wider variety of fresh organic foods at lower prices than conventional stores. You'll also find natural beauty products, whole food supplements, nontoxic cleaning supplies, natural healing remedies, educational materials and other natural living lifestyle products at health food stores. So, if you're serious about living a healthier lifestyle then your best option is to shop at your local health food store.
Natural & Organic Food
Not all food carried in a natural food store is organic, but most of it, whether canned, boxed or frozen, is free of synthetic chemical additives such as preservatives, food dyes and artificial flavorings. Most natural food products have been processed to retain maximum nutritional value, thereby eliminating the need to add synthetic vitamins and minerals. If you're on a budget, then visit the bulk food section and the produce section, where you can get large quantities of nutritious organic food at much lower prices than you'd pay at a conventional grocery store. You'll also find organic meat, meaning that the animals were raised without artificial growth hormones, tranquilizers, antibiotics, pesticides and other toxic chemicals. By buying natural food at a health food store, you maximize nutrition, minimize toxins, and spend less money doing so.
Health & Beauty Products
Health food stores offer a variety of natural beauty products, including toothpaste, shampoo, make-up, skin creams, deodorant, bar soap, moisturizers and more. Whereas conventional beauty products are created from mostly synthetic chemicals, natural beauy products are created from mostly plant-derived ingredients. What we put on our skin is absorbed into the body. And many of the synthetic ingredients used in conventional beauty products are known to be toxic. On the other hand, plant-derived ingredients are nontoxic and they offer numerous healing properties. For example, natural lavender bar soap will provide you with a soothing effect on the nerves, among other medicinal benefits. Pure botanical products cost more because they're more expensive to produce, but these plant-based beauty products are also more therapeutic.
Supplements & Healing Remedies
Health food stores carry a wide variety of natural supplements and natural healing remedies. Whereas regular grocery stores offer synthetic drugs designed to manage or suppress symptoms, health food stores offer plant-based supplements and healing remedies formulated to help your body operate better. The difference is one of approach: conventional over-the-counter drugs sold at grocery stores can alleviate symptoms, but they don't address underlying issues. So the problem still exists when you stop taking the drug. On the other had, plant-based supplements and healing remedies help to nourish the body so it can actually repair, rejuvenate and heal. Important supplements include flax oil, green super-foods, probiotics and enzymes, while natural healing remedies include herbal formulations, homeopathics, essential oils and flower essences.
---
Live Naturally: Improve Your Health Today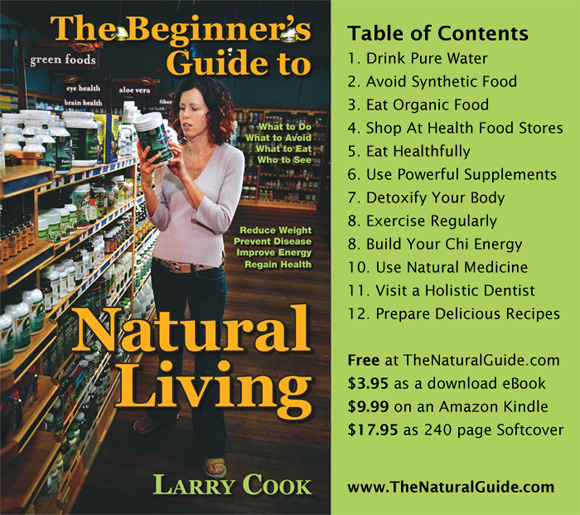 ---
Products from Recycled Resources
Most paper products sold in conventional stores are made from virgin resources. These include paper plates, bathroom tissue, paper towels, sanitary pads, diapers and more. On the other hand, health food stores stock similar products, but they're created from recycled resources, which contributes to our environmental health. For example, if every house in the United States replaced just one box of conventional face tissue with recycled ones, we could save 280,000 trees. Also, most conventional products are bleached with chlorine, which is a source of dangerous dioxin and other chemicals. On the other hand, natural manufacturers use peroxide and nontoxic whiteners so that their products are safe for the environment, and the skin. This is especially important for women and babies, since they use products that touch their skin for long periods of time.
Non-Toxic Cleaning Products
Most cleaning products sold in conventional stores, such as dish soaps, laundry detergents and bathroom cleaners, rely on harsh, and usually toxic, petroleum-based chemicals to do their job. These cleaning products are poisonous to humans and the environment, and they can cause serious damage to our health. On the other hand, natural cleaning products found at health food stores use mostly plant-based ingredients to do their job. Ingredients such as coconut oil, olive oil, peppermint oil, orange peel extract, grapefruit seed extract, lemon oil, enzymes, and more, making natural cleaners very safe for people and the environment. From washing clothes to cleaning the bathroom, nontoxic cleaning products effectively clean all areas of the household. And because of their plant-based properties, they even offer a delightful aroma wherever they're used.
Books & Resources
When you truly understand the natural living lifestyle and thereby apply it on a daily basis, you'll have more energy, better health, and a happier life. To that end, health food stores make it their mission to provide a variety of educational resources for personal enrichment. They stock dozens of specialty books covering topics such as vegetarian cooking, conscious parenting, yoga, detoxification, alternative healing treatments, and much more. Many have computers available so you can research a specific ailment or natural healing remedy. Larger health food stores offer classes on cooking, supplements, alternative health care and plenty of other topics. And the employees are often educated in specific areas of natural living and are more than happy to answer your questions. So don't be shy about stepping into a health food store, because their mission is to help you understand the natural living lifestyle, and succeed.
Chapter 1: Drink Pure Water
Chapter 2: Avoid Synthetic and Artificial Food
Chapter 3: Eat Organic Food
Chapter 4: Shop at a Health Food Store
Chapter 5: Eat Healthfully
Chapter 6: Take Potent Supplements (part 1)
Chapter 6: Take Potent Supplements (part 2)
Chapter 7: Detoxify Your Body (Part 1)
Chapter 7: Detoxify Your Body (Part 2)
Chapter 8: Exercise Regularly
Chapter 9: Build Your Chi Energy
Chapter 10: Use Natural Medicine (part 1)
Chapter 10: Use Natural Medicine (part 2)
Chapter 11: Visit a Holistic Dentist

Appendix: My Health Food Shopping List (Part 1)
Appendix: My Health Food Shopping List (Part 2)