It was a step up, but I would soon discover that LA Fitness had its own set of issues. To start, one of the air conditioning units was nonfunctional, so members had to work out in 90-degree heat in the upstairs area. I talked with the then operations manager, who told me that upper management didn't want to supply the couple hundred dollars required to get some fans. (Interestingly, the same thing was true at 24 Hour Fitness, because I asked, and that's what I was told). So, all summer last year we worked out in sweltering heat at your gym. Promises were made, but it would take 6 months or so before that air conditioning unit would be installed—long after it was really needed.
---
Live Naturally: Improve Your Health Today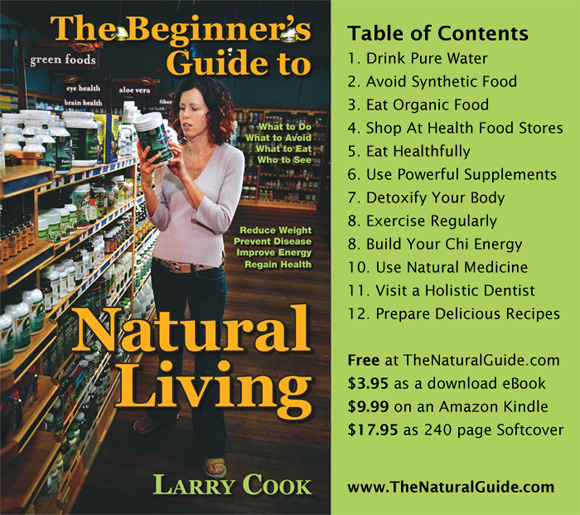 ---
I really can't figure out how upper management at LA Fitness seems to believe that listening to the same exact music every single day we work out is somehow motivational, or desirable. Not only is 70's and 80's rock music undesirable and completely outdated, but also there is such a lack of selection that we heard the same songs every single fricken day. Most days it was also too loud: it was "foreground music" instead of "background music." If I wanted to go to a concert, I would go to a concert, not my gym where I exercise. By selecting loud music for a gym, you are setting the vibration for everything and everyone in it, whether we like it or not. If you think I should get an iPod, then why not just make the gym quiet and let everyone bring their own music if they want—at least then we're each selecting what we want to listen to.
So then we get a notice that the gym will be closing, and during the last couple of weeks, are informed we're moving to the marina (Marina Del Rey) with views and new equipment. Right.
LA Fitness chose a windowless, poor ventilation ghetto gym to put new equipment in, and called that good. It's not good with me. Had I walked in and toured it prior to starting there, I would have quit my membership.
The new LA Fitness gym has a sauna upstairs. Why in the world would you turn on a heat-generating sauna in a gym that already has horrible ventilation upstairs? It has to be well over 90 degrees upstairs where some of the cardio equipment is. Additionally, the cardio room downstairs, in a windowless tightly enclosed box, is horribly ventilated and therefore has hot and stagnant air in it. You have us doing cardio in a hot box, and call that good? With stagnant air to boot. What are you thinking?
Moving on to the LA Fitness equipment room: all of the equipment is too close to each other and we're all tripping on top of each other. Add to that 1) there is loud annoying music playing (today it was hard rock), and 2) that the walls are such that we are in echo chambers, and that makes it annoyingly loud in those rooms. Because the music is so loud the people talk louder, and so it's just a mess of irritating noise—far from motivational or inspirational.
And the music? Again, it is loud, annoying, echoing off the walls, bad music. If you want to play good music, go talk with the folks at Banana Republic, they know how to acquire good music for their stores. I'm sure that's out of your budget though.
So, no, I do not want to continue LA Fitness membership in your heat filled ghetto gym with poor air quality, loud music, no daylight, and lingering smells of paint. The back doors could be opened to help, but even that is too much to make happen, apparently. Have you taken a tour yet? Or better yet, worked out there? Maybe you should.
There was an automatic withdrawal of funds from my account on June 28th. I would like that refunded please, with the month of July being my last month there. Please mail me a confirmation letter stating that my LA Fitness membership is cancelled, that further funds will not be removed from my account, and that I'll receive a timely refund. Thank you for your time.
Larry Cook