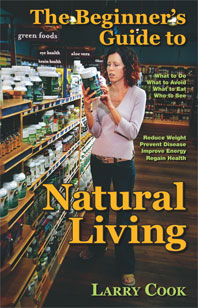 Buy for less at Amazon.com
240 Page Softcover Book
---
---
---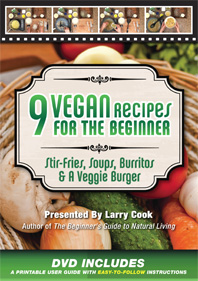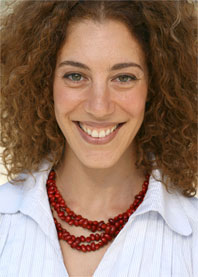 Dr. Angela Agrios, ND
My very talented Naturopathic Doctor
She treats a wide variety of conditions
Office & phone appointments available
Los Angeles, CA (Pacific Palisades)
Organic Healthy Recipe
Vegan Mashed Potatoes & Shiitake Gravy
Recipe by Larry Cook

I'm going to show you how to make vegan mashed potatoes and shitake mushroom gravy. Start with a pot of water—this is about one quarter full. Turn your heat on high. Peel your potatoes. Once your potatoes are peeled, go ahead and cut them into a few pieces. Once you're done cutting up your potato, add it to the water. Next, add some sea salt to the potatoes. I'd like to point out that you should never eat iodized salt—only natural sea salt that has not been cooked or processed. Iodized salt is poison. You should stay completely away from it, but sea salt is actually good for you and it has a high mineral concentration in it.


While we're waiting for the potatoes to cook, let's start on the shitake mushroom. Go ahead and cut the end off here. You basically want to make your shitake mushroom very finely diced. Now that your mushroom is cut, go ahead and start working on the onion. Use about one half of an onion. And again, you want this to also be finely diced.
Okay, so in this video, I don't have two burners, but at home you do, so you would start sautéing the mushrooms and the onions while the potatoes are cooking. In the video, I'm going to have to show you one at a time, so we're going to focus on the potatoes now. After boiling the potatoes for a few minutes, check and make sure they're done by poking a fork inside. Once they split apart, they're ready to be mashed. Turn the heat off. You may want to keep the water for the gravy—that's what I usually do. Okay, the next step is to add a little bit of organic vanilla oat milk. Shake it first. Just a little. And then add some Earth Balance organic buttery spread. This is an all-natural, vegan spread that tastes really, really good. It has a buttery flavor to it. I love this stuff—I'm being pretty liberal here. Cover it; let it melt for a moment. Okay, once the butter is melted in, go ahead and start mashing the potatoes. All right, we're done mashing the potatoes. Put the lid on it and wait for the gravy to be done.
Okay, now we're going to start the gravy portion. So go ahead and turn your pan on—you can turn it on high to begin with. Add some coconut oil. This coconut oil is perfect for cooking because there's no trans fats in it and it's already melted a little bit, so we'll just add it right in. Add your mushrooms and add your onions, and just go right ahead and start sautéing. I can tell it needs more oil—I'm going to add some more. That might be a bit much. Turn your heat on medium. Now we'll sauté until it's nice and brown. Okay, I've been sautéing this for a couple minutes now, and it's looking pretty good. You want everything to be somewhat browned. Once everything's browned, take the water that you saved from your potatoes and pour it in. Turn your heat onto high.
---
Live Naturally: Improve Your Health Today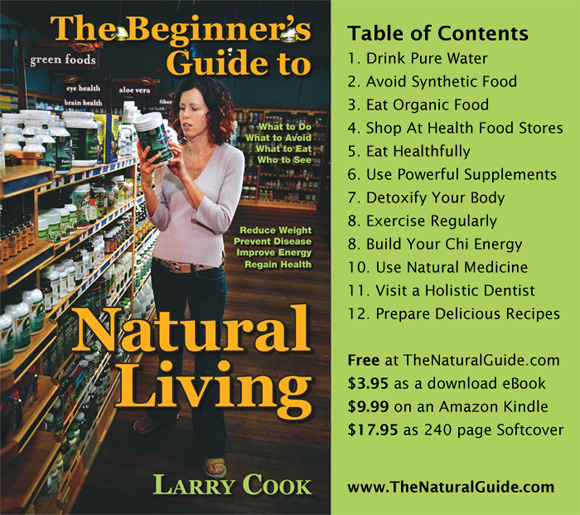 ---
Okay, now comes the fun part: you're going to add organic shoyu sauce. This is the salt flavor. You're going to be doing all of this to flavor. Add some olive oil. Add some nutritional yeast. Okay, once it's boiling, go ahead and bring it down to just a simmer. What we're also going to add is crushed rosemary. Now crushed rosemary is the only one to use—do not put regular rosemary in—it will not taste the same. This is crushed rosemary. Very important that you find it. If you can't find it, do not use stick rosemary—you will not like it. Stir everything in.
Now, you're going to taste it and you're going for flavor. It's very good. It needs a little bit more salt, so I'm going to add some more shoyu sauce. There's enough rosemary flavor in there, but I think it needs a little bit more nutritional yeast, which is adding body to it. Stir it up a little bit more, turn the heat up a little bit more, taste it again. Wow! That is really good. Okay, the next step is to thicken it.
So this is cornstarch. Add cornstarch to cold water—a couple scoops should work fine. The trick to thickening is that the gravy needs to be pretty much boiling or simmering pretty rapidly, so we're going to turn the heat back up. You want it to be just simmering—just a few bubbles coming up. Then add your thickening agent. Okay, the heat needs to be a little bit higher, and then just stir it in. Okay, we have gravy—let's serve it. And this is vegan mashed potatoes and shitake mushroom gravy, and I guarantee you you will love it.
Vegan Mashed Potatoes and Shiitake Mushroom Gravy
Download printable version of this video recipe
Organic Whole Food Recipe
This healthy recipe is made from organic food and is part of a healthy diet. Use organic food for your primary ingredients because organically grown food is the best for you.
Organic Health Food Store Ingredients*
Yukon Gold Potatoes
Real Salt Sea Salt
Pacific Soy Oatmeal Milk
Earth Balance Buttery Spread
Shiitake Mushroom
White Onion
Coconut Oil
San-J Shoyu Sauce
Olive Oil
Crushed Rosemary
Nutritional Yeast
Corn Starch
*Always Buy Organic
Healthy Recipe Overview
Boil water. Peel and chop the organic potatoes, then add to water. Boil until soft. Dice Shiitake mushroom. Dice the organic onion. Mash the potatoes with oat milk and buttery spread. Stir fry the mushroom and organic onion in coconut oil. Once browned, add water saved from potatoes. Add a liberal amount of shoyu sauce along with nutritional yeast. Add some olive oil, and then add crushed rosemary. Stir mixture and simmer. Taste. Add more ingredients as needed to taste. Thicken sauce with corn starch.
---
Larry's Delicious Organic Healthy Recipes
1) Amy's Texas Veggie Burger with Sprouts Recipe
2) BBQ Tempeh Corn Tortilla Burrito Recipe
3) Chili Bean Ginger Barley Miso Soup Recipe
4) Ginger Chickpea Miso Soup Recipe
5) Herb Tofu Bean & Broccoli Stir-Fry Recipe
6) Kale and Almond Butter Red Miso Soup Recipe
7) Mashed Potatoes and Shiitake Mushroom Gravy Recipe
8) Refried Bean & Shiitake Mushroom Burrito Recipe
9) Tempeh and Shiitake Mushroom Stir-Fry