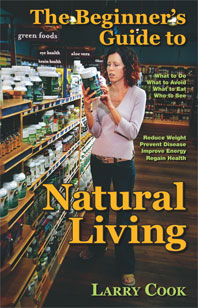 Buy for less at Amazon.com
240 Page Softcover Book
---
---
---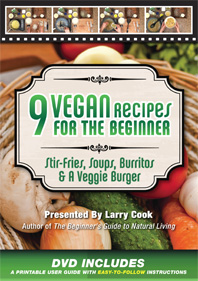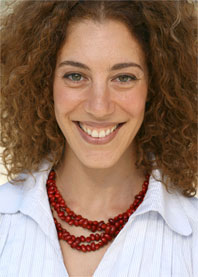 Dr. Angela Agrios, ND
My very talented Naturopathic Doctor
She treats a wide variety of conditions
Office & phone appointments available
Los Angeles, CA (Pacific Palisades)
Organic Healthy Recipe
Amy's Organic Texas Veggie Burger Recipe
Recipe by Larry Cook

I'm going to show you how to make a delicious veggie burger. And of course, we need to start with the veggie patty. This is an Amy's patty—it's called the Texas Veggie Burger, it's one of the best on the market, and if you're going to start making veggie burger, start with the best and then try other brands. First thing you're going to do is add some oil to your pan. We're going to use some coconut oil. Coconut oil does not produce trans fats when it's cooking—it's also very delicious. Put the patty on one side and then flip it to the other side. While your patty's cooking, go ahead and put your bread into the toaster. This is Ezekiel sesame bread—it's very, very good, very good for you, and I love it, so give it a try. You can find this bread at the health food store.
Okay, when you flip your burger, go ahead and start toasting. Slice up some tomato. Just flip your patty every now and then. I'm going to put Earth Balance Organic Buttery Spread onto the bread. There's no trans fats in this like in margarine; it's most excellent. I'm also going to be putting Vegenaise onto it, made of a grapeseed oil—it's completely vegan—no eggs, no dairy, it's very delicious. You're going to find this in the refrigerator section of the health food store.
Keep flipping your patty, and put some of the Earth Balance Buttery Spread onto your bread. The next step: put the Vegenaise on, add the tomato. Live sprouts are very nutritious and they have a lot of flavor, too—add a whole slew of those. Put your veggie burger on, and you have here a most amazing veggie burger that I guarantee you you will want to eat every day.
---
Live Naturally: Improve Your Health Today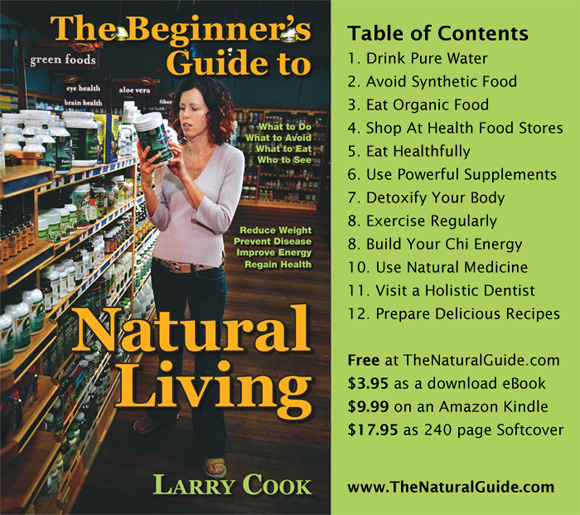 ---
Amy's Organic Texas Veggie Burger Recipe
Download printable version of this video recipe
Organic Whole Food Recipe
This healthy recipe is made from organic food and is part of a healthy diet. Use organic food for your primary ingredients because organically grown food is the best for you.
Organic Health Food Store Ingredients*
Coconut Oil
Amy's Texas Veggie Burger
Ezekiel Sesame Bread
Earth Balance Buttery Spread
Vegenaise Grapeseed Oil Spread
Tomato
Alfalfa Sprouts
*Always Buy Organic
Healthy Recipe Overview
Add a veggie patty to a little coconut oil in a medium heated frying pan. Flip the patty on a regular basis. Toast the bread, and then spread on Earth Balance Buttery Spread and Vegenaise spread. Add sliced organic tomato, sprouts and the patty. Enjoy!
---
Larry's Delicious Organic Healthy Recipes
1) Amy's Texas Veggie Burger with Sprouts Recipe
2) BBQ Tempeh Corn Tortilla Burrito Recipe
3) Chili Bean Ginger Barley Miso Soup Recipe
4) Ginger Chickpea Miso Soup Recipe
5) Herb Tofu Bean & Broccoli Stir-Fry Recipe
6) Kale and Almond Butter Red Miso Soup Recipe
7) Mashed Potatoes and Shiitake Mushroom Gravy Recipe
8) Refried Bean & Shiitake Mushroom Burrito Recipe
9) Tempeh and Shiitake Mushroom Stir-Fry